Blog - January 4, 2022
Recruitment Content Writer 2022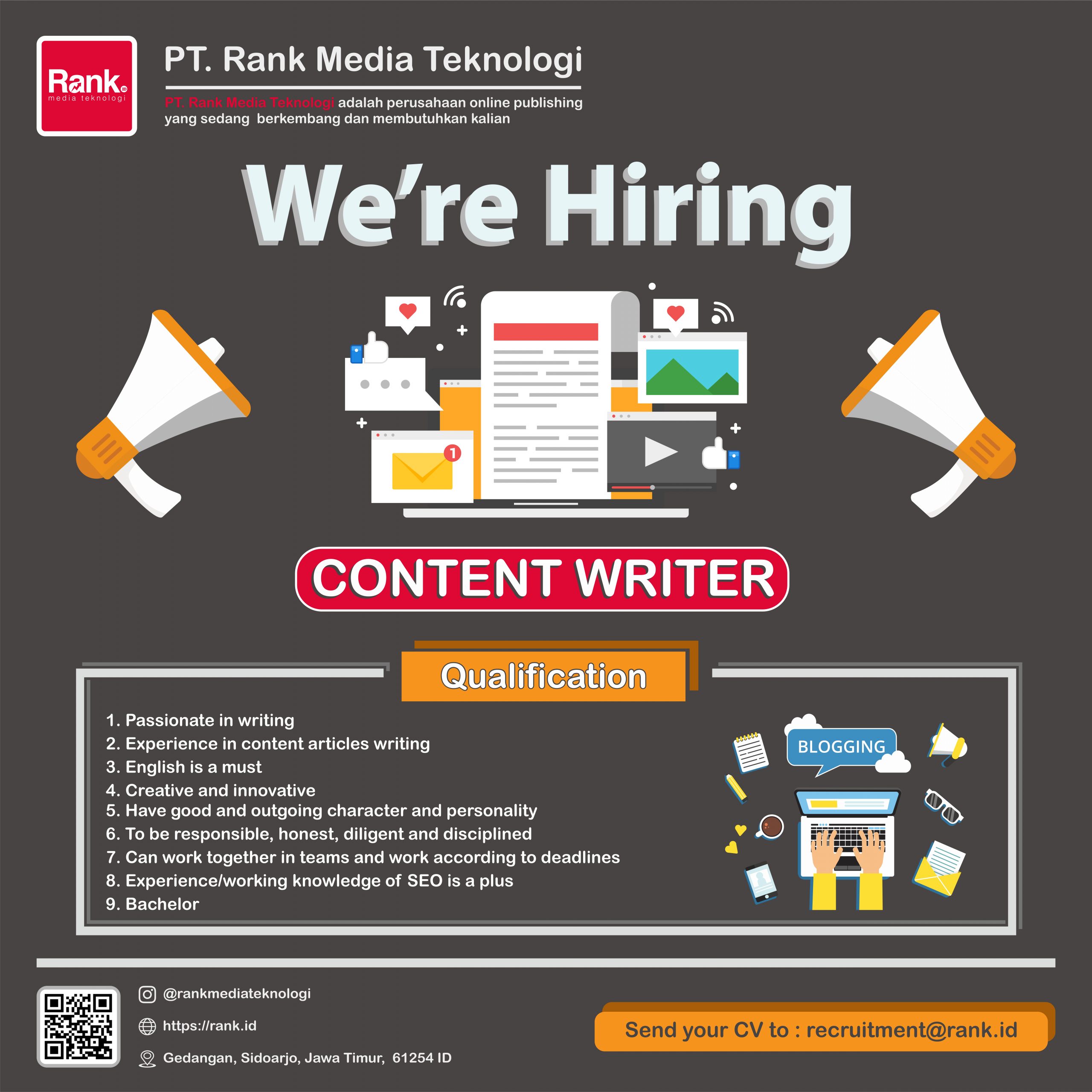 Hai Job Seekers…!!! Rank Media Teknologi PT a company that focus on building commercial websites and interactive applications management. We are looking for an
Content Writer (CW)
with excellent skills in understanding SEO. If you can help with your skill, join us now!
Qualification :
Male / Female max 25 years old
Passionate in writing
Experience in content articles writing
English is a must
Creative and innovative
Have good and outgoing character and personality
To be responsible, honest, diligent and disciplined
Can work together in teams and work according to deadlines
Experience / working knowledge of SEO is a plus
Bachelor
📌
Kirim semua data CV, ijazah, lamaran dan dokumen penunjang lainnya di recruitment@rank.id
Info Penting
* Hanya Kandidat yang sesuai kualifikasi yang akan kami hubungi lebih lanjut untuk interview.
* Pastikan kalian mencantumkan Kontak yang bisa kami Hubungi (Handphone/Whatsapp/Email).
* Setiap aplikasi yang memenuhi syarat akan di lanjutkan ke proses interview.
* Format subject email: Content Writer_Nama anda