Blog - May 4, 2023
Recruitment English Content Writer 2023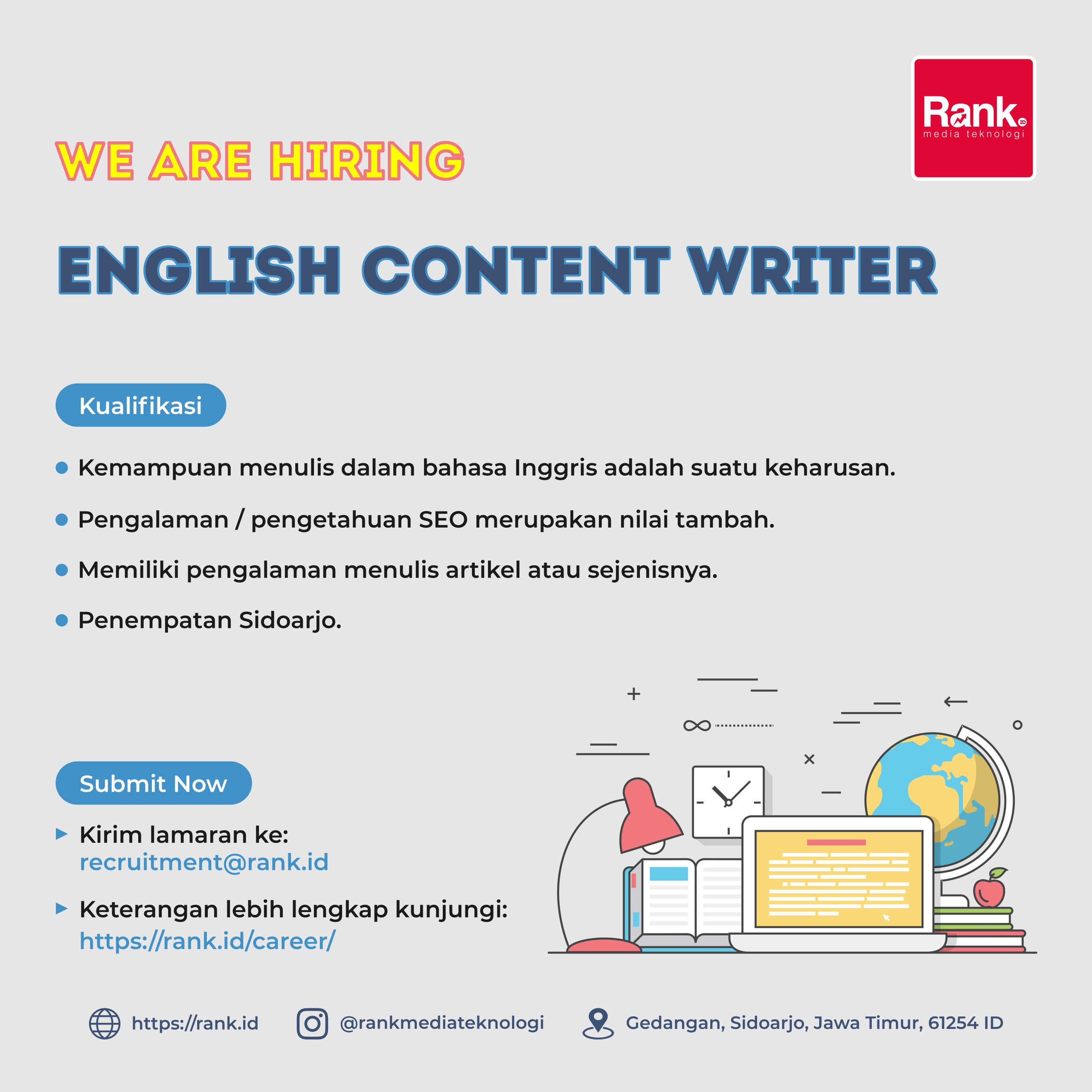 Hai Job Seekers…!!! Rank Media Teknologi PT a company that focus on building commercial websites and interactive applications management. We are looking for an English Content Writer (CW) with excellent skills in understanding SEO. If you can help with your skill, join us now!
Qualification :
Kemampuan menulis dalam bahasa Inggris adalah suatu keharusan.
Memiliki pengalaman menulis artikel atau sejenisnya.
Pengalaman / pengetahuan SEO merupakan nilai tambah.
Penempatan Sidoarjo.
Kirim lamaran ke alamat email berikut: recruitment@rank.id dengan Subject: Nama-CW, ex Idris Efendi-CW
Info Penting
* Hanya Kandidat yang sesuai kualifikasi yang akan kami hubungi lebih lanjut untuk interview.
* Pastikan kalian mencantumkan Kontak yang bisa kami Hubungi (Handphone/Whatsapp/Email).
* Setiap aplikasi yang memenuhi syarat akan di lanjutkan ke proses interview.